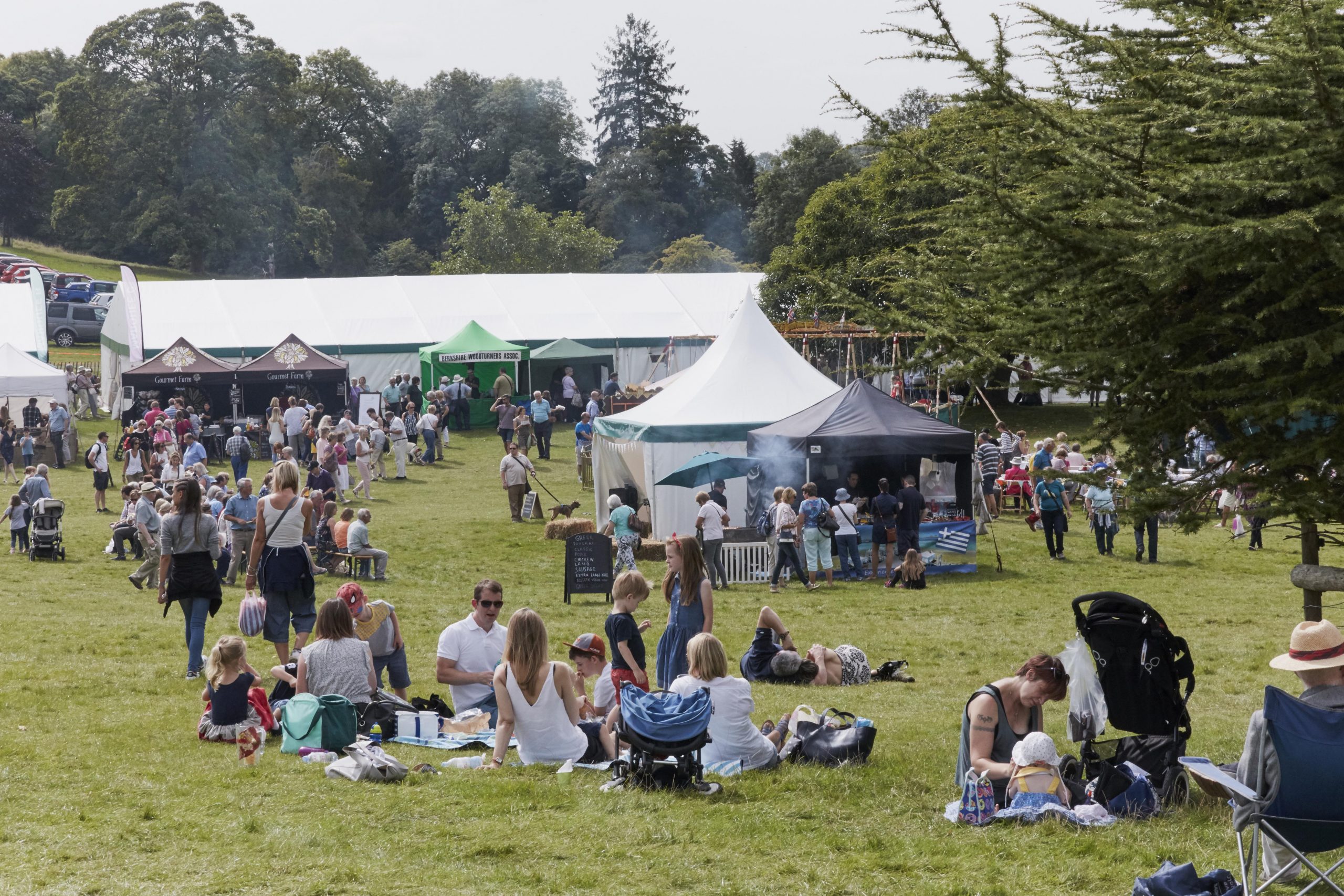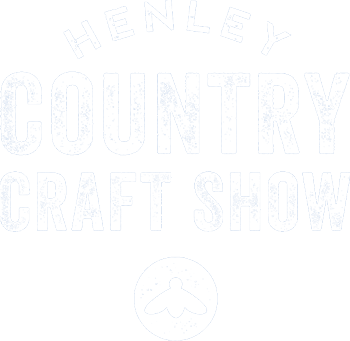 Great shopping, food, activities and entertainment!
SHOPPING, FOOD, ACTIVITIES & ENTERTAINMENT

Soak up the wonderful atmosphere set in Stonor Park's picturesque surrounding and let us provide entertainment, delicious food and drink, interactive craft workshops and beautiful hand-crafted products.
As well as great shopping, the Henley Country Craft Show hosts a mix of enjoyable activities for all the family – from classic children's fairground rides, laser clay pigeon shooting and a falconry display to live musicians and inspirational demonstrations, including wood carving and willow basket making.
ARTISAN SHOPPING…
Discover large outdoor marquees bursting with a diverse collection of beautiful handmade and curated products, lovingly created by specialist craftspeople. With every purchase you make, you'll also be supporting UK based independent businesses.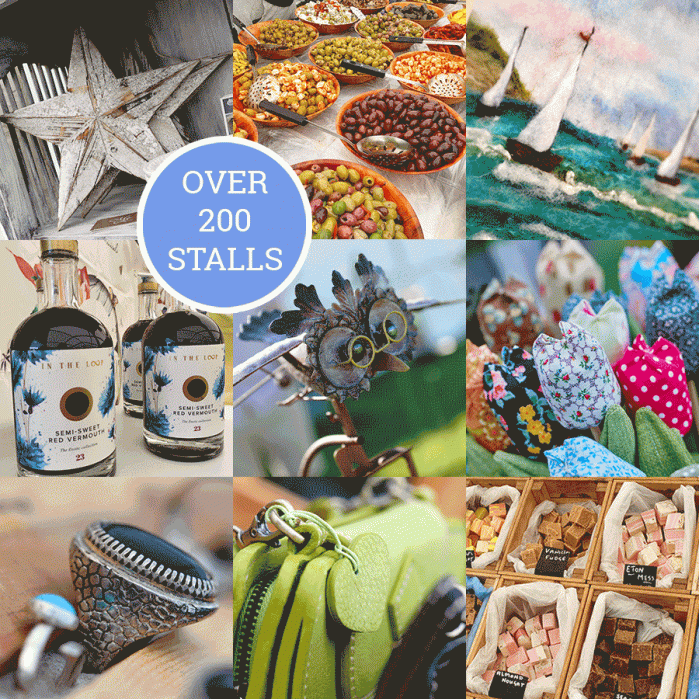 Whether you're looking for a treat for yourself or a gift for someone else, with over 200 stands, your sure to find some absolute treasures!
There's also an array of artisan food and drink stands to discover, from flavoursome cheeses, delicious antipasti, to homemade sweet and savoury bakes and treats! A lot of our lovely food stall holders in our large food hall marquee have samples on offer, so you can try before you buy.
⭐ HOMEWARE & LIVING DÉCOR ⭐ OUTDOOR & GARDEN ⭐ FASHION & CLOTHING ⭐
HEALTH, WELLNESS & RELAXATION ⭐ JEWELLERY & ACCESORIES ⭐ ART & PHOTOGRAPHY
⭐ FOOD & DRINK HALL ⭐
Be sure to check out a list of stall holders exhibiting their stunning products at the Henley Country Craft Show
FAMILY FUN FOR EVERYONE…
The Henley Country Craft Show is so much more than just shopping.
With features, heritage craft demos, workshops and more, visitors of all ages and generations will be able to partake and enjoy a wide range of fun activities and entertainment. There really is something for everyone to enjoy!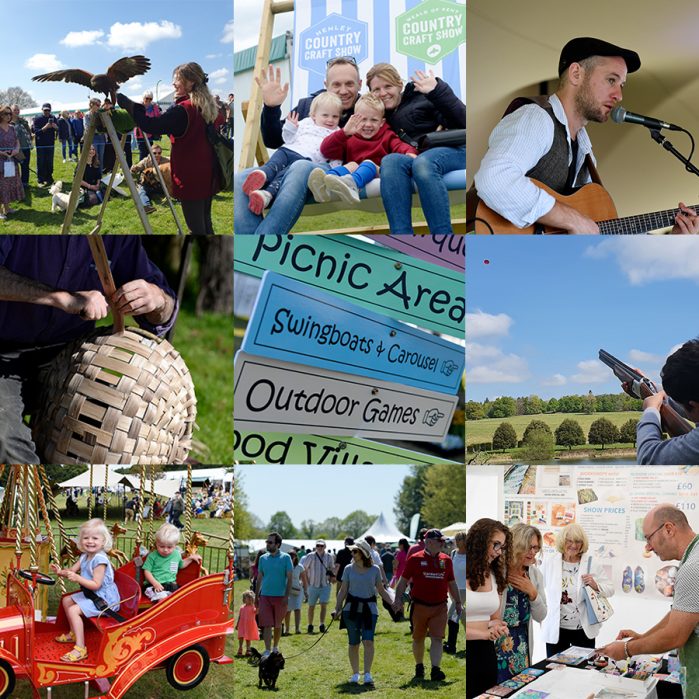 There's so much to see and enjoy…
⭐ LIVE MUSIC PERFORMANCES ⭐ INTERACTIVE WORKSHOPS FOR ADULTS & CHILDREN ⭐
TRADITIONAL CRAFT DEMOS ⭐ FALCONARY DISPLAY ⭐ LASER CLAY PIGEON SHOOTING
⭐  AXE THROWING ⭐ GIANT OUTDOOR GAMES⭐ VINTAGE SWINGBOATS & CAROUSEL ⭐
PLUS RECENTLY ADDED – THE VERY POPULAR PETTING ZOO!
We're delighted to announce the popular PETTING ZOO will be returning to Henley Country Craft Show this year! Children (and adults!) will be able to get up close to some VERY cute animals including bunnies, chicks, pygmy goats, lambs, a calf and more! 🐇🐤🐭🐐
DEMONSTRATIONS
From contemporary and traditional willow weaving including basketry and sculpture to carved wooden garden toadstools, see the experts in action with live craft demonstrations! Watch in awe and witness first-hand the individuality and creativity of our incredibly talented crafters. Check out who's joining us:
Adam King – Traditional besom brooms, gypsy flowers and lovespoons
Willowpool Designs – Contemporary & traditional willow weaving demonstrations basketry, sculpture, living willow & children's willow workshops.
Watsons Hurdles – Traditional English hurdles and thatching spars. Handmade to your requirements.
Sussex Willow Baskets – Handmade English bespoke baskets to mail order.
CHILDREN'S WORKSHOPS
Children can take part in the following drop-in workshops (no need to pre-book):
Chocolate Genie – Chocolate Decorating
Kids can enjoy a 5 minute mini session, working with 100g Belgian chocolate and decorating a shape using an assortment of toppings. They can be taken away to eat or Chocolate Genie can gift wrap. This is suitable for all ages.
Marbling 4 Fun – Pendant Necklace
Children can use their choice of colours and create their own marble effect necklace pendant, along with a matching greeting card in the same style.
Sugartots Sand Art – Sand Pictures
This hands-on workshop allow children to create their very own sand pictures – a modern adaptation of a good old-fashioned creative activity. Suitable for children aged three and over
DELICIOUS FOOD AND DRINK…
Food lovers will relish in delicious gourmet street food from our specially selected caterers.
Enjoy that Al Fresco dining experience with a refreshing drink in hand and soak up the show's relaxing atmosphere with live music!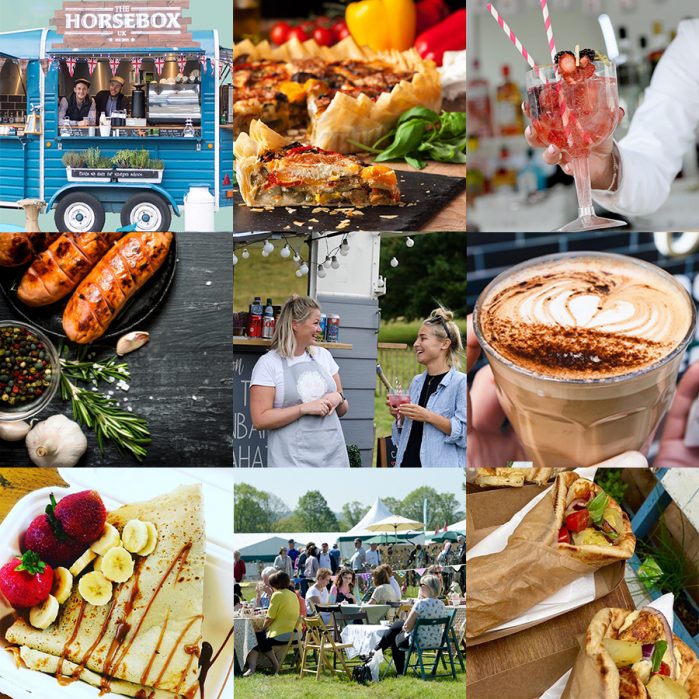 ⭐ HOGROAST, BURGERS & HOTDOGS ⭐ GREEK WRAPS & SALADS ⭐ SWEET & SAVOURY CREPES ⭐
PIZZAS ⭐ SANDWICHES, CAKES & SCONES ⭐ ICE CREAM ⭐ HOT DRINKS ⭐ PROSECCO & COCKTAILS
Confirmed Caterers:
The Haha Tin Bar – Gin cocktails, Prosecco, Beer
Lemons and Olives – Greek Food – Halloumi/ chicken/ pork wraps
Crepe Royale – Sweet and Savory Crepes
Crown Ice Cream – Ice cream!
Horsebox UK – Freshly ground specialist coffee and gourmet grilled cheese sandwiches (Posh Toasties)
Supreme Sausages – Hotdogs, burgers and hogroast
Oatopia – Flapjacks, porridge, hot drinks
Vintage Allsorts – sandwiches, pastries, homemade cakes and cream teas with freshly baked scones, all served in true vintage style!
BJ's Burger van – Much more than just burgers!
Jessecco Prosecco & Pancakes – Pizza, pancakes, beer and Prosecco
Hush Hush Chefs – Quiches, salads and pies
WONDERFUL WORKSHOPS…
We have five varied workshops: – Paper Lampshade (new for 2022!), Plant Pot Gilding, Calligraphy, Chocolate Making & Silk Scarf Marbling
Click here for more information on our workshops and how to book.
We are delighted to offer you some amazing hands-on workshops – a great way of getting even more from your visit and give you the opportunity to try something new, and come away with a finished piece to keep.